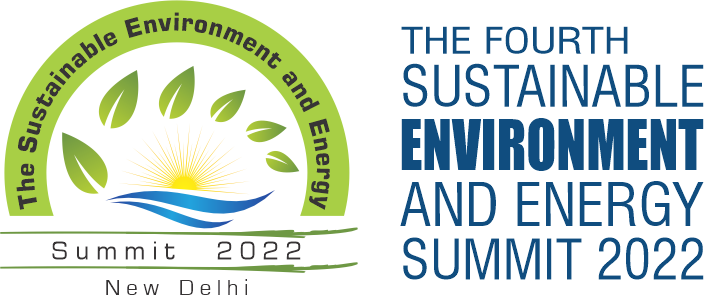 ---
About SEE Summit 2022
The 4th edition of "The Sustainable Environment and Energy Summit 2022" is an initiative of the Social Responsibility Council (SRC), a leading contemporary think tank working meticulously towards bringing positive environmental changes to the world. This year, the theme of the SEE Summit-2022 is "Environment, Social, and Governance (ESG)" . The Summit is a forum for the judiciary, policy makers, academia, industry and other stakeholders to showcase and exchange their concerns, knowledge, ideas, and actions towards developing sustainable environmental conditions while honouring the pace of economic growth.
At this day-long conference, the meticulously selected panelists and audience will have the influence, intelligence, and competence to drive social, environmental, and economic development. We foresee the collaborative and innovative environment at the Summit could potentially help stakeholders explore synergies and move towards developing mutually beneficial opportunities. SRC recognises the vital role of the judiciary, academia, policymakers, innovators, corporates, and financial institutions in bringing about positive change on a global scale.
The following shall be the discussion points in the Summit:
Business Responsibility and Sustainability Report ( BRSR).
Sustainability and ESG Disclosures.
ESG Framework and Sustainable Finance.
Our Honourable Guest & Speakers
Shri. Ashwini Kumar Choubey
Honorable Minister of State for Consumer Affairs, Food and Public Distribution and Environment, Forest and Climate Change
---
Honorable Chief Guest
Shri. Ashwini Kumar Choubey
Honorable Minister of State for Consumer Affairs, Food and Public Distribution and Environment, Forest and Climate Change
---
Honorable Chief Guest
Shri. Mama Natung
Honorable Minister of Department of Environment, Forest and Climate Change, Govt. of Arunachal Pradesh
---
Honorable Chief Guest
Shri. Mama Natung
Honorable Minister of Department of Environment, Forest and Climate Change, Govt. of Arunachal Pradesh
---
Honorable Chief Guest
Mr. Naresh Kumar, IAS
The chief secretary of the government of Arunachal Pradesh
---
Honorable Chief Guest
Mr. Naresh Kumar, IAS
The chief secretary of the government of Arunachal Pradesh
---
Honorable Chief Guest
Honorable Justice Swatanter Kumar
Former Chairman, National Green Tribunal
---
Honorable Keynote Speaker
Honorable Justice Swatanter Kumar
Former Chairman, National Green Tribunal
---
Honorable Keynote Speaker
Honorable Justice Sheo Kumar Singh
Judicial Member, National Green Tribunal
---
Guest of Honour
Honorable Justice Sheo Kumar Singh
Judicial Member, National Green Tribunal
---
Guest of Honour
Shri. Satish Upadhyay
Honorable Vice-Chairperson, New Delhi Municipal Council
---
Guest of Honour
Shri. Satish Upadhyay
Honorable Vice-Chairperson, New Delhi Municipal Council
---
Guest of Honour
Shri. Vinai Kumar Saxena
Honorable Chairman of the Khadi and Village Industries Commission
---
Guest of Honour
Shri. Vinai Kumar Saxena
Honorable Chairman of the Khadi and Village Industries Commission
---
Guest of Honour
Dr. Suvrokamal Dutta
Renowned Right Wing Media Think Tank
---
Guest of Honour
Dr. Suvrokamal Dutta
Renowned Right Wing Media Think Tank
---
Guest of Honour
Mr. Arun Khurana
Founder, Social Responsibility Council
---
Honorable Organizer
Mr. Arun Khurana
Founder, Social Responsibility Council
---
Honorable Organizer
Dr. Rawail Singh
Member University Court and Member of Standing Committee of Delhi University
---
Honorable Organizing Head
Dr. Rawail Singh
Member University Court and Member of Standing Committee of Delhi University
---
Honorable Organizing Head
Miss Prachi Tehlan
Actress
---
Special Guest
Miss Prachi Tehlan
Actress
---
Special Guest
Advocate Vivek Narayan Sharma
Counsel/Advocate, Supreme Court of India
---
Moderator
Advocate Vivek Narayan Sharma
Counsel/Advocate, Supreme Court of India
---
Moderator
Mrs. Sangeeta
Advocate Supreme Court of India
---
Panelist
Mrs. Sangeeta
Advocate Supreme Court of India
---
Panelist
Shri Sanjeev Sharma
Social Activist
---
Special Guest
Shri Sanjeev Sharma
Social Activist
---
Special Guest
Shri. Tanmoy Chakrabarty
Group Government Affairs Officer of Tata Sons
---
Panelist
Shri. Tanmoy Chakrabarty
Group Government Affairs Officer of Tata Sons
---
Panelist
Dr. Anil Kumar
Former Director Environment, Govt. of NCT of Delhi
---
Moderator
Dr. Anil Kumar
Former Director Environment, Govt. of NCT of Delhi
---
Moderator
Mr. Praveen Garg, IAS (Retd.)
Special Secretary, Ministry of Environment, Forest and Climate Change, Govt. of India
---
Panelist
Mr. Praveen Garg, IAS (Retd.)
Special Secretary, Ministry of Environment, Forest and Climate Change, Govt. of India
---
Panelist
Mr. S. Rajesh, IFS
Chief Conservator of Forests (Environment and Climate Change), Government of Arunachal
---
Panelist
Mr. S. Rajesh, IFS
Chief Conservator of Forests (Environment and Climate Change), Government of Arunachal
---
Panelist
Peepal Baba (Swami Prem Parivartan)
Environmentalist
---
Panelist
Peepal Baba (Swami Prem Parivartan)
Environmentalist
---
Panelist
Mr. Gaurav Chopra
India Director, Global Environmental Protection Drive
---
Panelist
Mr. Gaurav Chopra
India Director, Global Environmental Protection Drive
---
Panelist
Mr. Aashish Beergi
Founder & CEO, The Mash Project Foundation
---
Panelist
Mr. Aashish Beergi
Founder & CEO, The Mash Project Foundation
---
Panelist
Mr. Harshad Gupta
Founder & Director, Ecochirp Foundation
---
Panelist
Mr. Harshad Gupta
Founder & Director, Ecochirp Foundation
---
Panelist